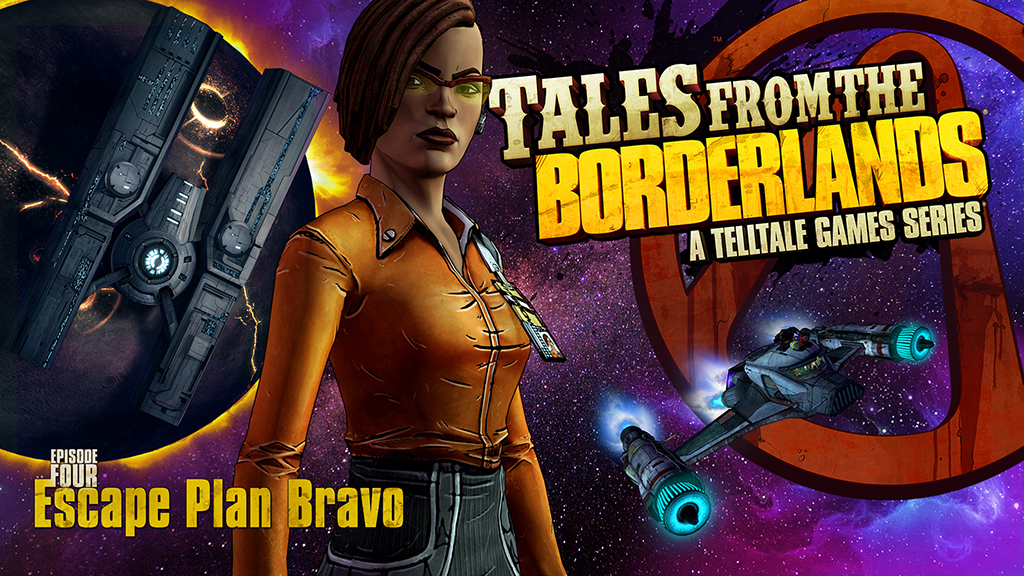 Today we can confirm release dates for Tales from the Borderlands: A Telltale Games Series Episode 4 - 'Escape Plan Bravo'... it will be out next week! In the meantime, we've also got a few all-new screenshots from the episode to give you a little peek at what our unlikely heroes are up against.
Tues, August 18th - PC/Mac, PlayStation 4, PlayStation 3
Wed, August 19th - Xbox One, Xbox 360
Thurs, August 20th - iOS, Android
In this penultimate episode of the season, captured by Vallory and her goons, Rhys and Fiona are forced to continue the search for the Vault beacon - at gunpoint. The beacon is on the Hyperion moon base - Helios - while our heroes are on Pandora... so there's the pesky cold void of death known as 'space' to overcome. Even with assistance from a familiar face, and with a worryingly helpful Handsome Jack hitching a ride in Rhys' head, getting on board the ominous 'H' is going to take every drop of guile, and quite possibly all the spunk you've got.
There is ONE last thing we can tell you about this episode... sacrifices will need to be made. Can you make the tough choices required to succeed? Join in with the Tales from the Borderlands community speculation!