'Tales from the Borderlands' Finale, 'The Vault of the Traveler' - Available Now
puzzlebox
Telltale Alumni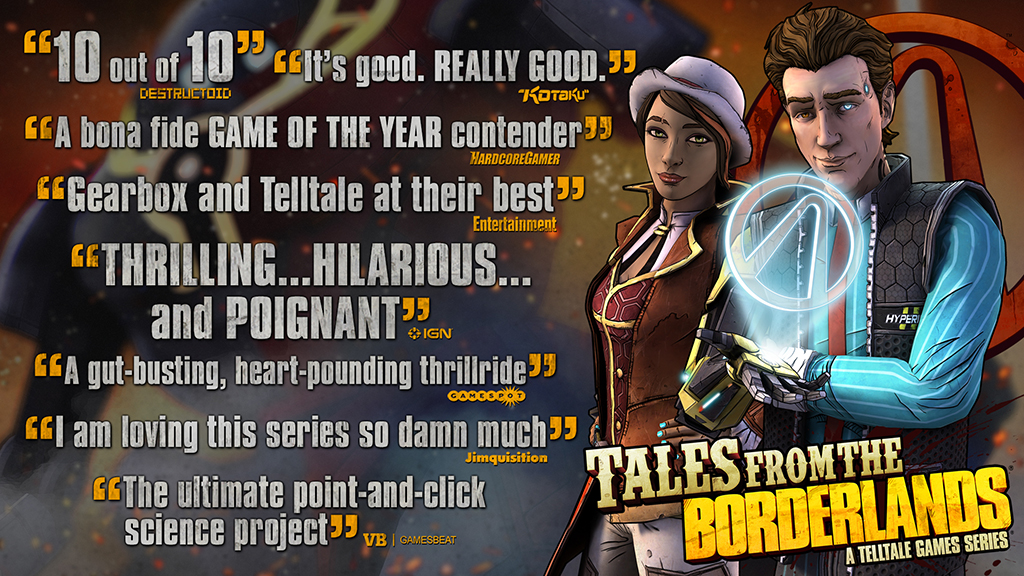 The much-anticipated Tales from the Borderlands finale, 'The Vault of the Traveler', is out now on PC/Mac and PlayStation! Xbox follows tomorrow, Wednesday October 21st, and the episode will be available for compatible iOS and Android-based devices starting Thursday October 22nd.
The team at Telltale poured their heart, soul, blood, sweat, and tears into this episode. We really wanted to finish the season in spectacular style, and we hope you'll find it a fitting conclusion!
The press has had some nice things to say about the season finale too...
HUGE thanks to everyone who's been playing this series with us! We do hope you've enjoyed the ride.
This discussion has been closed.