'The Jackbox Party Pack' Now Available In Stores Via Telltale Partnership With Jackbox Games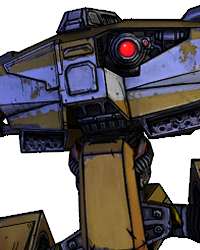 kenjisalk
Telltale Alumni
Today we're excited to reveal an all-new partnership with Jackbox Games bringing 'The Jackbox Party Pack' to consoles at retailers worldwide!
As part of an all-new publishing partnership initiative, we'll be bringing 'The Jackbox Party Pack' to stores starting today in North America and November 6th in Europe.
"Working with some of the best partners in entertainment, we're excited to be expanding our retail offerings in stores this fall across all platforms by bringing the highly innovative party game, 'The Jackbox Party Pack' to stores everywhere." said Steve Allison, SVP of Publishing at Telltale Games. "We're huge fans of the team at Jackbox Games. Their whip-smart writing and innovative approach to large group multiplayer via mobile devices in the living room and across the web is seamless, forward-thinking, and immeasurably fun to play."
For those who haven't played the already popular digital version, 'The Jackbox Party Pack' is an outstanding collection of multiplayer trivia, word and drawing games. From the comedy trivia sensation 'You Don't Know Jack 2015' to the hilarious bluffing game 'Fibbage XL', there is plenty of fun to be had with this collection.
The Party Pack offers a ton of multiplayer fun for up to 100 players (depending on the game), using your smartphone or tablet to buzz in answers and draw crazy doodles.
'The Jackbox Party Pack' collection disc will be coming to PlayStation 4, PlayStation 3, Xbox One, and Xbox 360. We'll also be bringing The Jackbox Party Pack to Xbox 360 for digital download!
We're thrilled to be bringing such an incredible collection of games to store shelves this holiday season, and stay tuned for more details on soon-to-be announced partnerships through Telltale Publishing.
This discussion has been closed.