[UPDATED 6/10] Pre-Season News Thread - TTG showing BATMAN on Sunday before Walking Dead at 3 PM PT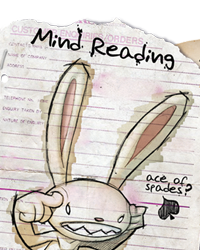 Blind Sniper
Moderator
BATMAN - The Telltale Series
Pre-Season News Thread
---
News
June 11th - June 16th
June 10th
June 9th
June 5th
May 11th
April 13th:
March 20th
March 18th
March 17th
March 8th
Telltale announces Batman SXSW Panel via Telltale Blog

On March 18th, Telltale is heading out to Austin for the show where we'll be discussing the very first details of our upcoming series based on BATMAN for the first time! Be one of the first in the know on our next episodic series as Kinda Funny's Greg Miller interviews our team to dive deeper into the complex life and mind of Bruce Wayne, the duality of his own identity, and the struggle of responsibility in saving a city overcome with corruption and villainy.
March 7th
Kevin Bruner talks about Batman in interview with Kotaku

"Our Batman series is looking fantastic. I think it might become one of the best things we've ever done. I can't go into much detail, but the Batman team is amazing and they are really on top of it. It's not like any other Batman game out there. This game really explores all aspects of Batman, not just the the "fighting in the suit" side of him. There's a lot of subplots to explore and some really amazing choices that have a big impact on the story being told. I really think it might be the peak of the mountain for us so far."
February 24th
February 17th
December 3rd
This discussion has been closed.