'Minecraft: Story Mode' Skin Pack Out Now
puzzlebox
Telltale Alumni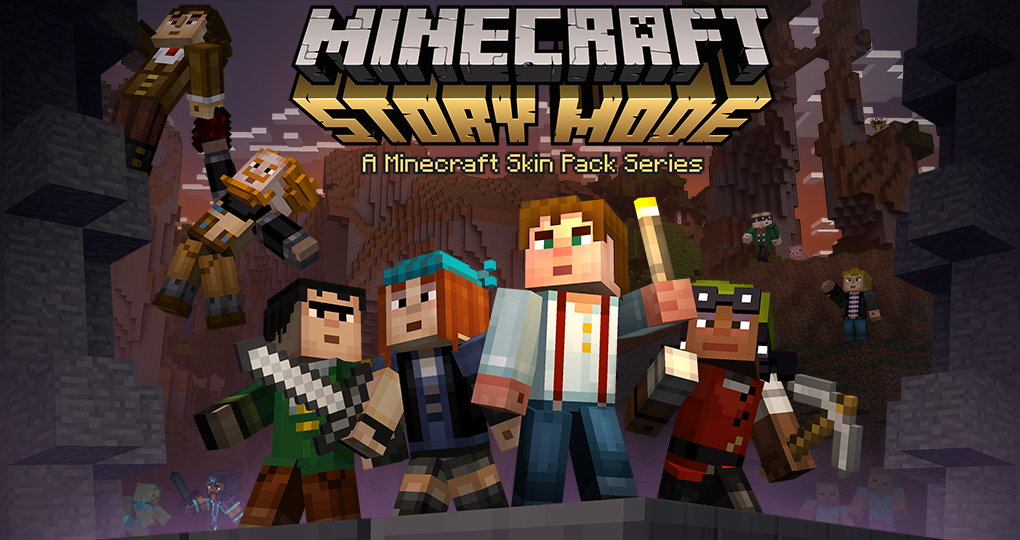 Following last week's release of Minecraft: Story Mode Episode 5, today there's a brand new set of skins to enjoy in Minecraft! The Minecraft: Story Mode Skin Pack allows you to create your own adventures as your favorite characters from the Telltale Games series.
Play Minecraft as one of the various male or female Jesse options, scheming Ivor, loyal warrior Petra, or one of the many other Minecraft: Story Mode characters. This highly requested pack is now available on consoles, Windows 10, and in Minecraft: Pocket Edition, and will help you recreate your favorite moments from Minecraft: Story Mode, or craft a new story and world of your own.
Even better, you can grab the entire pack FREE for the first week on select platforms! After April 13th, 2016, you'll be able to buy it on your platform of choice for $2.99 USD or local equivalent. Or, if you're not keen on jumping in with the whole pack, you can always play as one of the six versions of Jesse for free. For players on the Windows 10 Edition, there's even an extra bonus: see how long you can survive in Soren's mob grinder with this free downloadable Story Mode-themed arena map.
Remember, there are three additional Minecraft: Story Mode adventures set to release in 2016... and if you've already completed Episode 5, you probably have a pretty good idea of what those might involve. Look for more info on Episode 6: A Portal to Mystery in the coming weeks!
This discussion has been closed.