'The Walking Dead: Michonne' Miniseries Finale Trailer
puzzlebox
Telltale Alumni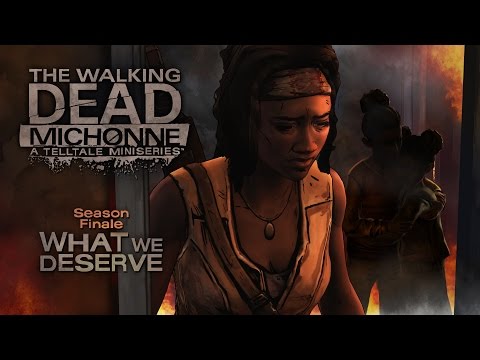 The Walking Dead: Michonne miniseries finale is just DAYS away! Episode 3 - 'What We Deserve' arrives Tuesday, April 26th on all platforms (that's PC/Mac, Xbox One, PS4, Xbox 360, PS3, iOS, and Android). Check out the trailer for a look at the climactic conclusion we've been building towards since the premiere episode.
Without spoiling too much... something that very much comes to light in the finale is that beyond all the action, at its core this miniseries has always been about how Michonne chooses to deal with the reality of the horrors she's endured - not horrors in the form of the undead, but in her haunting regret of abandoning her own family, and her inability to protect those that she loved most.
And a note to those who might not have been keeping up with these episodes as they release: the entire miniseries is great to play all the way through in just a single sitting. So if you're yet to jump in with the premiere, playing all three episodes together post-finale is a fantastic way to catch up!
Look for the third and final episode this coming Tuesday, when The Walking Dead: Michonne delivers 'What We Deserve'.
This discussion has been closed.