Site update discussion. NEW 11/30; Display first post on all pages + classic forum category layout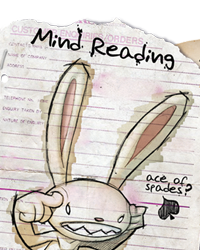 Blind Sniper
Moderator
Updates:
11/30 - New user settings added to Profile Preferences; you can optionally display first post on all pages and make "Recent Discussions" page display the old forum category layout in your Profile Preferences page
11/28 - New Dark Theme added
10/30 - Replying to a user now displays a Quote (and link to said post) automatically (and forums now have nifty banner art) + Page for classic Forum Listing style (all subforums display 5 recent threads): https://telltale.com/community/categories/discussions
10/20 - The ability to delete PMs straight from the Inbox page (without directly viewing a PM) will be added on Monday (You can still currently delete PMs by selecting "Leave Conversation" while viewing a PM)
10/19 - Reply Notifications and Like Counts on profile pages are back
---
New Site Update - October 18th 2017
Hey guys!
As you probably noticed, the forums got a new coat of paint! There are a lot of changes, but we'll try to give you guys a quick run down of the notable changes here:
Linear Comments
Comments are now displayed as linear. The main post of a discussion is now visible exclusively on the first page of a thread, so check Page 1 when you need to.
Posts with a Red line are comments
Posts with a Yellow line are replies to a comment
Posts with a Blue line are your own recent comments in a discussion.
As always, you can Flag comments to report them. The Flag button is relocated to the lower left-hand corner of a post now.
PM Inbox
The old profile feed system is gone. Your PMs are still around, and now are accessed via the Inbox. (Other notifications are not carried over...) Click the Envelope icon on the upper right hand corner.
You can now see who sent a Private Message before you open it, and pictures will not be displayed unless you directly open that PM. You can now leave/delete PM conversations.
New Feature - Inline Spoilers
You no longer need to mark an entire post as "Spoilers" - you have an option to only mark certain portions of your post as Spoilers. When typing a new thread or comment, you can find the spoiler feature in the new Formatting area (the button with the Paragraph icon).
Example:
This is what spoilers look like now.
Other Improvements/Features:
Profile Pages now have a wall you can post on. Just like regular forum posts, you can also report wall posts by Flagging them.
Users can now apply Tags when posting or editing their own thread. (Ask a friendly neighborhood mod if you want a new tag created for people to use.)
User mentions are improved; you can now Mention users that have spaces in their usernames. Example: @Blind Sniper
You can now save "Drafts" of posts or threads and retrieve them later
You now have a notifications menu. You can customize what you do/do not get notifications for.
---
Discuss the new update and share any feedback, errors, questions, etc here in this thread!
---
Tagged:
Sign in
to comment in this discussion.