So, what happened to the people in Champion City?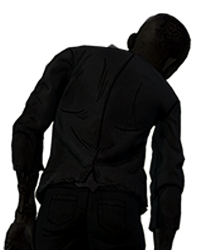 Kaelthas
Banned
Maybe I missed some dialogue like everyone in Champion City escaped or the whole city was abandoned, but so far in what I've seen, Romeo blowing up the entire city would have involved quite a lot of deaths.
I know people in the game are though to kill, since they can fall from the sky in S1 and be alright, but I find it hard to believe they can survive a giant explosion.
The reactions of everyone, specially Stella doesn't help at all, they were very shocked, and they wouldn't react like that to just some blocks blowing up, specially not when they can just press Q repeatedly and they'll buy it in a few minutes.
Champion City wasn't really mentioned much after that, and Stella was so casual about returning there, I don't think even she would be like that if a lot of people died, but I would understand Telltale avoiding the topic since they won't keep mentioning some mass murderer in a game that kids play too.
So, what happened? Was there any mention of the people in Champion City just leaving? or Romeo really did kill hundred of people?
Sign in
to comment in this discussion.