Did Bruce "love" John? About the "You broke my heart John" option
Sooo, in the villain path final fight, you have the option to tell that to John, getting a... pretty emotional response from Bruce. What do you guys think that dialogue really meant?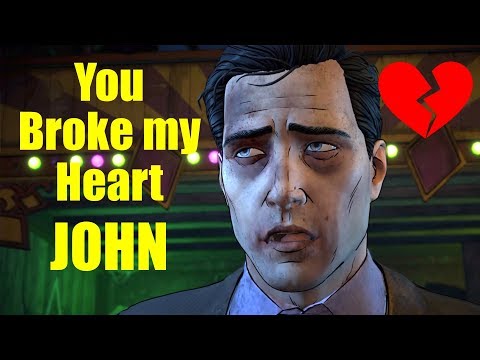 I put here what I already said in youtube. A lot of people said that it is some kind of romantic love, but I think that's a very simplistic interpretation. I think it's more complicated and has to do more with the classic Joker-Batman relationship, with the difference of them having been "friends" before John became a villain:
Thinking that this is romantic love is just misinterpreting things in my opinion.
My point of view is that Bruce needed to believe he could turn John good to convince himself that he can make someone livinv in the edge of darkness good. He wanted him to prove the point that everyone can redeem themselves and change for the better, like he can tell Catwoman at episode 3. That Batman is a force of good that gets the better of everyone. When John not only didn't change for the better, but instead used Bruce trust and advices to become an horrible monster that killed hundred of innocents, he felt destroyed. His influence only helped Joker become what he wants to destroy.
Joker, on his part, doesn't see anything wrong with their new relationship. He sees it as beautiful, because he is the perfect villain for Batman, and they are meant to fight forever. But that's also because he can't move on, and he needs Bruce to be part of his life no matter what happens. If he can't be his friend, he needs to force him to be enemies, and from his point of view, that relationship still works.
Sign in
to comment in this discussion.