Countdown to Ep 4 - "Beyond the Alley of the Dolls"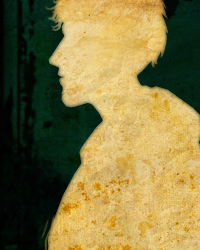 ttg_Stemmle
Telltale Alumni
Hideli-hodeli, Sam & Max-arinos!

Mike Stemmle here, writer and co-designer on Episode 304 of Sam & Max, a.k.a. "Beyond the Alley of the Dolls."

As this penultimate episode in our senses-shattering series careens its way through the approval process, getting ever nearer to your grubby little hands, mice, and joysticks, now seems like a good time to open up the thread for "insider" questions of various sorts.

Allow me to prime the pump with some tantalizing tidbits of info:

- The identity of this episode's villain is a big mystery.
- A character who hasn't been seen this season will return.
- Horrible things will be done to the Delorean. I mean the DeSoto. Dang, that's gonna cause problems, isn't it?
- Mr. Norrington will reveal himself.
- Stinky's "Mr. S" will make himself known.
- Grandpa Stinky will experience a great deal of joy.
- This episode features an exceptionally lame gag that I've been waiting nearly two freaking decades to make.

Oh, and we get to read everyone's mind.
Mike "Roger Ebert Rocks" Stemmle
Sign in
to comment in this discussion.