What did you say to the walkie man at end of episode, and why?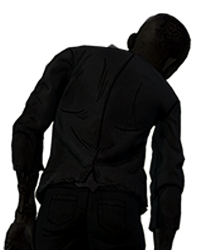 Thadeum
Banned
When he said that I had to chose my next words very carefully, I selected...
"FUCK YOU!"
Of course Lee did not say it, but there is no way this bastard is gonna tell me what to do. He abducted Clem. He got me bitten. I am a fuckin' Walking Dead. I am in fear of noone. I do not fear death.
I do not forgive. I do not forget. Expect me walkie-man. I am coming for you...
This discussion has been closed.