[The Walking Dead Best Moments]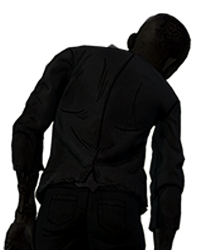 fusedmass
Banned
These are all videos that I played personally. I looked at the best action and interactive situations and started recording from there. I have 1-3 recorded and full one hour of finale one shown.
I decided to share with some people what I did on my task. I understand since a season 2 may be a year off. While it's fresh in people's minds. I bring you.
Best Of Walking Dead Moments
Part 1-
This where you find out the people at that ranch. Eat people in espoide 2
https://www.youtube.com/watch?v=ALMFzMr-k9M&feature=g-upl
Part 2
This is where the bandits attack the motor in and Lilly shoots doug in the head.
https://www.youtube.com/watch?v=iX5S3DMYR10&feature=g-upl
Part 3
https://www.youtube.com/watch?v=ZvC7d3cdD58
This is where Ben unlocks the door letting all the walkers inside. It's also where you have option to leave Ben behind or not. Since it's suspensefull and action filled I added that one.
Please vote on your favorite and I do apperciate "Likes" on my videos. It let's me know people enjoy re-watching clips that made the games so much fun.
This discussion has been closed.