Reality 2.0 new Internet Version.
In 2008 I made an interpretation of the "internet" character in Episode 5 by giving her a body but it wasn't interesting at all.
So I wanted to make a new version and I wanted it to feel more like a 60's pinup inspired a bit by George Petty and he's more prominent theme of the girls holding the phone.
I redesigned her body to be more like a circuit board and this time I also added the C.O.P.S. as an extra bonus.
(the image bellow will send you to a bigger version in my DeviantArt page)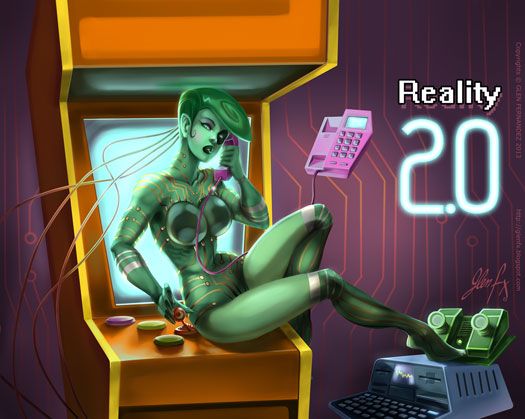 Sign in
to comment in this discussion.