Graham Annable Answers Your Questions: Part 1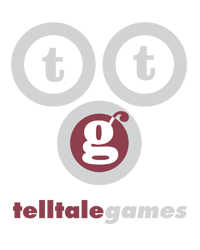 TelltaleGames
Telltale Staff
Hey guys! Remember when I asked you to tell me what you wanted to know about Puzzle Agent 2 (coming June 30) creator Graham Annable? Hint: It was in a blog a few weeks ago. Well I took the sack full of many of the questions you, the noble Telltale fans, offered up along with me during a recent Skype call with Graham and will be posting his answers on our blog in bright and shiny video form!
Today's questions came from forum members jeeno0142 and lobre. Who else did I take questions for Graham from? You'll have to wait and see in the next installment; coming soon!
Graham Annable Answers Your Questions: Part 2
Graham Annable Answers Your Questions: Part 3
Pre-order Puzzle Agent 2 for only $8.99 and get a free copy of the original Puzzle Agent!
Note: Video is taken directly from the Skype call.
This discussion has been closed.