GameSpot Sound Byte Chats With Marty McFly...er AJ Locascio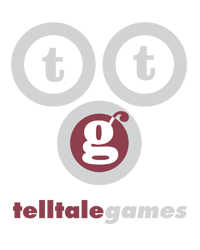 TelltaleGames
Telltale Staff
The friendly folks at GameSpot.com recently opened their doors to the voice of Marty McFly, A.J. Locascio, to talk him up about his work on Back to the Future: The Game and what his experience has been like since landing the role...unconventionally, and have documented the entire thing in the newest episode of Sound Byte.
A.J. shows off his impressive vocal abilities and talks about what recording has been like while sporting his sweet Rufio shirt that he actually purchased from the actor that played the character in the movie (Hook). Ok, that was random. Anyway, enjoy the video and check out the full array of Sound Byte features here!
This discussion has been closed.