Monkey Island on iPad - A Free Episode and a Full Season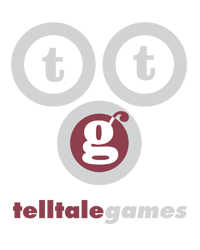 TelltaleGames
Telltale Staff
Privateers that have made the iPad their platform of choice for their Monkey Islanding are in for a barrage of new content tomorrow, June 23! Tales of Monkey Island (or Monkey Island Tales HD in the iTunes App Store) Episodes 2-5 launch on the iPad tomorrow with Episode 1, Launch of the Screaming Narwhal, going totally FREE until July 22!
Now you can play the complete adventures of Guybrush Threepwood, the mighty pirate, wherever you go, be it the high seas or just a bus ride to work!
Tales of Monkey Island Episodes 2-5 launch tomorrow for $6.99 each! Episode 1 is free until July 22!
This discussion has been closed.