Telltale at San Diego Comic Con 2011: Day 3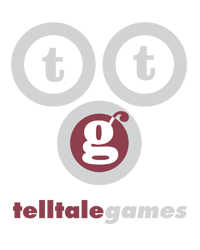 TelltaleGames
Telltale Staff
San Diego Comic Con 2011 is now halfway over and Day 3 was yet another action packed day for Telltale Games!
SDCC 2011 Day 3 marked the first day of Back to the Future: The Game's A.J. LoCascio (Marty McFly) and Claudia Wells (Jennifer Parker) signing autographs and meeting fans at the booth! A.J. had a few spare moments in between signings to get away from the booth and walk the show floor, and not to mention, check out a DeLorean Time Machine at the Mattel booth. The DeLorean they have on display there is top notch; in the words of John Hammond they "spared no expense" in getting it as close as possible to the real deal from the Back to the Future films.
Watch the latest video to see exactly what we were up to during Day 3!
This discussion has been closed.