PSA: All Episodes of Back to the Future: The Game Are Now Available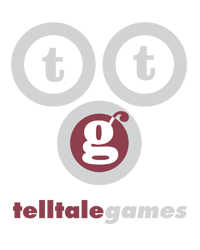 TelltaleGames
Telltale Staff
This is a Telltale Games Public Service Announcement
If you've been following Back to the Future: The Game closely then you already know this but the entire season is now available across the full run of platforms the game has launched on - PC/Mac, PlayStation Network, and iPad!
Where can you nab the thrilling follow-up to the hit Back to the Future movie trilogy you ask? Here, I'll tell you.
PC/Mac - The Telltale Games Store - LINK
PSN - The PlayStation Network Store accessible from your PlayStation 3
iPad - Episode 1 - Episode 2 - Episode 3 - Episode 4 - Episode 5
This concludes the Public Service Announcement.
This discussion has been closed.