Telltale at San Diego Comic Con 2011: Day 5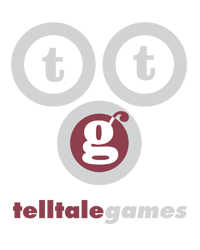 TelltaleGames
Telltale Staff
Well, there you have it folks, San Diego Comic on 2011 has come and gone! Just because yesterday was the final day doesn't mean we didn't have anything exciting going on though!
Steve Purcell, creator of Sam & Max, spent a couple of hours at our booth talking to fans, rustling up sketches, and signing autographs! It's always great having Steve at our booth as he's entertaining to both the fans and the staff when he's cracking jokes left and right.
Thanks to each and every fan that stopped by the booth this year, we appreciate all of you. That said, when the announcement that the show floor was closed came over the PA system we cheered just about as loudly as the Rebels at Echo Base did when the first transport made it through the Imperial blockade away from Hoth.
This discussion has been closed.