A Taste of Telltale: What Foods Keep Our QA Team Testing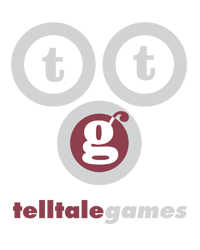 TelltaleGames
Telltale Staff
Getting a game prepped and ready for release to the public is a lot of hard work, and few know that more than the Telltale QA crew. When one of our titles is nearing go-time, the fine folks in our QA department put in long days (and nights and weekends) to make sure everything is ready to rock on time. Since most of QA are not robots, they sometimes need to take a break in their poring over builds of our games and well…eat. I took a few minutes to chat with our QA team to find out what keeps them ticking and testing, so here's a little bit of insight into what their preferred sources of sustenance are!
It's worth noting that most of these establishments are local to San Rafael, California so playing the Telltale QA Team home game may not be 100% possible for all.
Sol Food - The establishment that was immediately brought up was a local Puerto Rican cuisine spot called Sol Food. This place is a staple for many at the Telltale Games office, though the fact that Sol Food delivers their delicious Latin dishes keeps them at the front of QA's speed dial.

Pizza - Pretty self-explanatory here. Pizza is often the go-to grub as it easily feeds a group, both in terms of placing an order and in sheer quantity. Though the basic premise of a pizza pie is simple, the QA team usually chooses one of the nearby pizza joints, Extreme Pizza or Brooklyn Pizza Company, to cull their hunger.

Donuts - A tasty tradition has begun in the QA department. Wednesday mornings, one of the generous members of the QA team brings a batch of donuts to satiate the sweet teeth of our test team, and luckily, the rest of the downstairs Telltale office (where I am fortunate enough to sit). On the most special of Wednesdays he makes a stop at local shop Donut Alley, the home of The Baconator. What is The Baconator you ask? It's a maple donut sprinkled with the most unhealthy, yet delectable, bits of bacon.

Honorable Mentions - While Puerto Rican food, pizza, and donuts round out the heavy hitters of QA's aliments, there are a couple of spots that they mentioned help keep their taste buds guessing. Quiznos is a new addition to the lineup that may soon be among the pantheon of greats. Starbucks runs are essential for that late afternoon kick after a day of testing. Regional favorite In-N-Out is also a frequent choice for lunch on days where there's a bit of extra time as the nearest location is a few freeway exits away.

So now you know what the Telltale QA team chows down on while they test and play our games; what are some of your preferred gaming treats?
This discussion has been closed.