Hey Telltale, Whatcha Been Playing? - Jurassic Park Designer Joe Pinney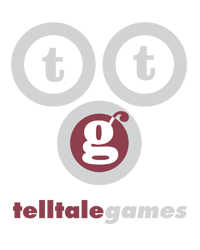 TelltaleGames
Telltale Staff
Whatcha been playing? That's a question that gets tossed around anywhere a group of folks known to play video games congregates. Knowing what shapes someone's opinions, creative instincts, and interests is a key piece of information in understanding why something is and that's no different in games. That's why I'm launching this ongoing featurette, delving into what forms of their craft our team is playing and enjoying. Not only will this give insight into what Telltale staff members are playing but perhaps inspire you to delve into a new type of game you've never considered before!
For the first installment of "Hey Telltale, Whatcha Been Playing?" I've cajoled Jurassic Park designer Joe Pinney into spilling the beans on what he's been digging into video game wise and he obliged. Here's what he had to say.
"I've been binging like an idiot on Battle for Wesnoth. It's an indie (free on PC & Mac) fantasy-themed turn-based strategy game built by David White and many others. If you like that kind of thing... if you long for the days of Warlords 3...you will love it. Super simple, low-tech, core fun. It has a terrific random map generator (like Warlords 3) so you can skirmish into infinity. If it only had mysterious obelisks to explore, well, I wouldn't be showing up at the office. What does it have to do with Jurassic Park (my last project) or The Walking Dead (my current one)? Absolutely nothing!"
You can check out Battle for Wesnoth at the game's official site!
Who do you want to hear from next? Let's hear it in the comments!
This discussion has been closed.