Explore Jurassic Park On the Official Site - Phase 2 Now Open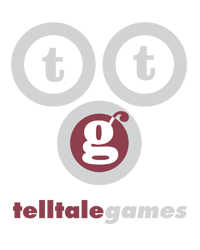 TelltaleGames
Telltale Staff
When we launched the newly revamped Jurassic Park: The Game official site we promised you'd be able to explore Isla Nublar soon enough and sure enough, today is the day - welcome to Jurassic Park!
Much like John Hammond's original plans for his wildlife preserve, where only a portion of the attractions were to be accessible on opening day with a more robust lineup of rides and exhibits to follow, we've expanded the original site and opened the gates to Jurassic Park for all to get a look at the wildlife that calls Isla Nublar home!
We've also uncovered some files that Dennis Nedry had hidden away deep in the InGen databases but haven't been able to crack the password needed to access what's behind those firewalls. It keeps asking us for the magic word. Please do try your luck at getting past Nedry's pesky security as what's behind his password protection is likely valuable pieces of information about the park that was not meant to be seen by the Jurassic Park visitors.
So what do you think of the expanded look at Jurassic Park?
This discussion has been closed.