Jurassic Park: The Game is Now Available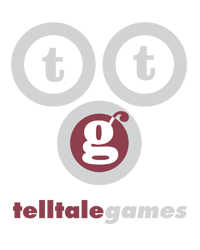 TelltaleGames
Telltale Staff
Welcome to Jurassic Park! That's right folks, we're very proud to announce that Jurassic Park: The Game is now available!
Watch the Jurassic Park: The Game iPad 2 Release Trailer Above!
You can get your Jurassic Park: The Game fill across a number of platforms, including:
Worldwide:
PC and Mac
iPad 2 featuring AirPlay support (Episode One out today, Episodes 2-4 coming soon) - Get it here
North America:
PlayStation Network
Xbox 360
We'll have more details on European PSN and Xbox 360 releases soon.
It's time to sink your teeth into the cinematic adventure that's been 65 million years in the making and find out what happens to the Barbasol can full of stolen dinosaur embryos.
The Deluxe Edition: There's still time to get in on the limited Jurassic Park: The Game Deluxe Edition! Head over to the Deluxe Edition homepage and buy it now! - LINK
This discussion has been closed.