The Telltale Holiday Madness Sale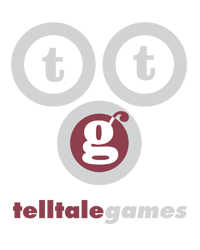 TelltaleGames
Telltale Staff
It's that time of year again - when the weather gets cold, the days get shorter, and people start shopping like crazy! To add to the craziness, we're going a little mad this year with our Holiday Madness Sale - going on now until December 31!
Go wild and get your Telltale Games Store order to $99 or more (pre-tax and/or shipping) to get 25% off your entire order! You're probably wondering what in our store is excluded, right? Well the answer is nothing at all. Literally anything that's in the Telltale Games Store is fair game to get your order past the magic number and discounted!
This is the best time ever to stock up on your holiday gifts - we've got something for everyone!
Know someone that has woefully bare walls? Hook them up with the new Jurassic Park Map poster in our store! - LINK
Have a friend that wishes more than anything they were a real-life InGen employee? Get them this InGen logo tee! - LINK
*Offer good until 12/31/2011. Can't be combined with other offers and/or coupons. Tax, shipping, and handling calculated seperately.
This discussion has been closed.