A Jurassic Park Inspired Art Show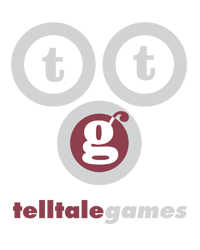 TelltaleGames
Telltale Staff
Seems like Fall/Winter 2011 is Jurassic Park crazy with the release of the Ultimate Trilogy set, Jurassic Park: The Game, and now, a fun art show inspired by the movie that was 65 million years in the making! Running December 3 and 4 (with the full show available for viewing online on December 5) at the Nucleus gallery in Alhambra, California is The JP Show!
Man's Adventure by Christopher Hastings (above) - Click for full version
What's especially interesting about The JP (Just People) Show though is that it's dedicated to the human characters of the Jurassic Park film series rather than the dinosaurs that populate InGen's biotechnical triumph (and disaster). Prepare to see renditions of the chaotic Ian Malcom, the noble and brave Roland Tembo, and more!
For more information on The JP Show head over the show's homepage where you can get a sampling of the work on display and see the full show when it's posted! If you're interested in actually checking out the show it's on display all day Saturday and Sunday at:
Nucleus
210 East Main St.
Alhambra, CA 94801
This discussion has been closed.