Puzzle Agent and Grickle Mastermind Graham Annable Participating in Upcoming Art Show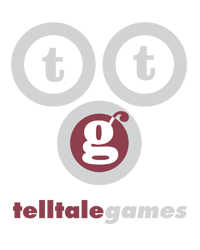 TelltaleGames
Telltale Staff
It wasn't long ago, just last week to be exact, that we featured an art show inspired being hosted at the Nucleus Art Gallery in Alhambra, California (this past weekend's The JP Show) and now we're back with another show they're hosting - this one featuring work by friend of Telltale Games, Graham Annable!
From December 10 to January 2 (they keep pretty busy at Nucleus don't they?) the Nucleus Gallery hosts an art show tribute to Jim Henson called "The Lovers, The Dreamers, and Me" featuring three pieces of art by the mind behind Grickle and Puzzle Agents 1 and 2, Graham Annable. Graham's work for this show focuses on three of the most popular muppets and their observing their more humble origins.
Timed to coincide with the release of The Muppets film, the show features art by over 30 artists that pay tribute to Jim Henson.
Get a look at some of the art you'll be able to see at "The Lovers, The Dreamers, and Me" show on the exhibition's homepage.
Want to see the show in person? Visit the Nucleus gallery at:
210 Easy Main Street
Alhambra, CA 91801
Related Note: Puzzle Agent for the iPhone now supports iOS 5! Download the game update in the iTunes App Store.
This discussion has been closed.