Umloud! - A Face-Melting Event For Charity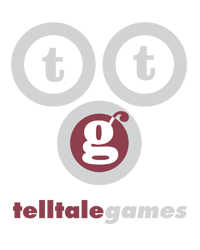 TelltaleGames
Telltale Staff
Tomorrow night, the faces of San Francisco and the world will be melted off by pure rock. But don't worry! It's all for Child's Play Charity.
My name is John "Seg" Seggerson. A proud Telltale employee for almost five years and the co-founder of Ümloud!, a charity concert for Child's Play. Now in our third year and with Telltale Games as a gold level sponsor!
Ümloud! is an event where gaming and music communities come together and raise money for Child's Play. Together, we provide video games, toys, and other financial support to children's hospitals around the world. All while putting on the most unique rock concert you have ever seen!
You can watch it all live at http://umloud.org/ starting at Thursday December 8 @ 6:30pm PST.
If you're in the San Francisco bay area (and over 18!), then get over to DNA Lounge! Not only will you be supporting children's hospitals around the world and at home, but you'll be rewarded with door prizes and much much more! Tickets cost $10 and the event is 18+.
This discussion has been closed.