Kalypso Media Publishing Jurassic Park on Xbox 360 in Europe And Beyond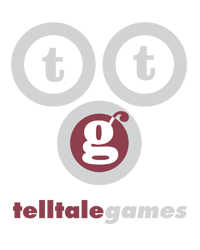 TelltaleGames
Telltale Staff
Jurassic Park: The Game for the Xbox 360 is coming to Europe and a variety of other territories in the first quarter of 2012 thanks to a partnership between Kalypso Media and Telltale Games! Kalypso will also be handling publishing duties on the PC version of the game in this expanded market.
Soon, players the world around will be able to play the cinematic adventure that takes you back to Isla Nublar as we're also targeting a December release for the PlayStation Network (Europe) release of Jurassic Park: The Game! We'll keep you posted on dates in the near future!
Get ready to play the game that's 65 million years in the making soon!
Read Kalypso's press release about their publishing of the Xbox 360 and PC versions of Jurassic Park: The Game in Europe and beyond after the break! [readmore]
Bracknell, UK – 7th December 2011 – Kalypso Media Group, a global publisher of award-winning PC and console games, today announced an agreement with Telltale Games,the leading independent digital publisher and developer of episodic interactive entertainment, to distribute retail versions of Jurassic Park : The Game across European and many export territories such as Australia, South Africa and Far East Asia. Developed through a publishing agreement with Universal Partnerships & Licensing, Telltale's new game based on Jurassic Park will be available for the Xbox 360® video game and entertainment system from Microsoft and Windows PC in Q1 2012.

"We are thrilled to partner with Telltale Games to bring Jurassic Park : The Game to retail in many territories, including Europe, Australia and the Far East," commented Simon Hellwig, Global Managing Director of Kalypso Media Group. "Telltale has a proven ability to create amazing games with characters and plotlines that have been consistent hits with gamers, and being part of a franchise as enormous as Jurassic Park is a fantastic way for Kalypso to further strengthen its PC and console portfolio for 2012."

"Telltale Games is a world leader in crafting episodic gaming experiences and we are excited and proud to be working with them to bring Jurassic Park : The Game to European and other markets," added Stefan Marcinek, Global Managing Director of Kalypso Media Group. "This agreement reinforces our commitment to deliver top quality games to fans as well as continuing to expand our console offerings to a new audience."

"We look forward to working with Kalypso in EMEA and launching Jurassic Park : The Game at retail," said Dan Connors, CEO and co-Founder of Telltale Games. "We're excited to have their experience, distribution network and market knowledge in place to help the game achieve its full potential as retail Xbox 360 and Windows PC game in their territories. We look forward to building a mutually beneficial relationship."

Jurassic Park : The Game is a cinematic adventure that takes players back to Isla Nublar – the site of Jurassic Park – during the events of the first movie. It allows them to experience Jurassic Park as they never have before – in an interactive format. In addition to locations and creatures familiar to fans of the movie, the game offers new areas to explore and new prehistoric beasts to survive in a game that combines fast-paced action, exploration and puzzle-solving.

For more information on Jurassic Park : The Game please visit the official site at www.jurassicparkthegame.com
This discussion has been closed.