Law & Order: Legacies - First Episodes Coming to iOS on December 22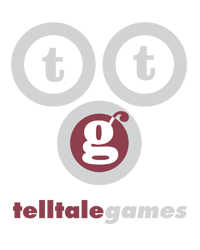 TelltaleGames
Telltale Staff
Law & Order, one of television's longest running franchises, is coming to iOS on December 22 in the form of Law & Order: Legacies! Incorporating fan-favorite characters from throughout the entire span of Law & Order, including Olivia Benson, Lennie Briscoe, Rey Curtis, and Jack McCoy, Law & Order: Legacies allows players to effectively play the legendary TV show!
Searching crime scenes for physical evidence, tracking down perps, and interviewing/interrogating suspects are just a few parts of the criminal justice system that are so important to the Law & Order series. After the New York Police Department has done their part, it's up to the New York District Attorney's office to convict the bad guys - and you'll be doing all of that in Law & Order: Legacies!
You won't have to wait long to get your hands on Law & Order: Legacies, the first two (of seven) episodes will be available on December 22! Each episode will be $2.99 each and will be "universal" - purchase it on your iPhone and you'll own the iPad version and vice-versa. You'll get Episode 1 in the App Store while the remaining episodes will be acquired via in-app purchase! Episodes 3 through 7 along with a PC/Mac version of the game will be available in 2012!
Stay tuned to the Telltale Games Blog for more Law & Order: Legacies release information! Law & Order: Legacies Episodes 1 and 2 hit the iOS on December 22!
This discussion has been closed.