Law & Order: Legacies Now Available on iOS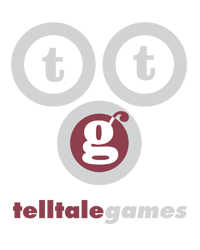 TelltaleGames
Telltale Staff
Dun dun - fans of the long-running Law & Order franchise know what that sound means! The first two episodes of Law & Order: Legacies, a new story featuring an all-star cast from the storied franchise's history including Rey Curtis, Lennie Briscoe, Olivia Benson, and Jack McCoy, are now available on iOS!
Purchase Law & Order: Legacies - Episode 1 in the iTunes App Store (a universal app, so you own it for both the iPhone and iPad) and grab Episode 2 (and Episodes 3-7 in the future) via in-app purchase - each episode is just $2.99 each!
As Rey Curtis returns to his detective work in New York City after years away, threads of a previously unsolved murder are uncovered as he solves each episode's individual cases. Aided by cast members from throughout the entire span of the Law & Order franchise, Rey Curtis will stop at nothing to solve this crime from the past.
This discussion has been closed.