Get Jurassic Park: The Game for 50% Off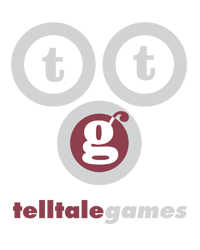 TelltaleGames
Telltale Staff
It's the holidays, so what better time to pay a visit to John Hammond's beautiful, yet potentially deadly, wildlife preserve than now? And to celebrate the holiday season, from now until January 2, we've discounted a variety of Jurassic Park themed items in the Telltale Store including the digital version of the game itself, Jurassic Park t-shirts, and the part visitor map poster!
Head on over to the Telltale Games store to take advantage of these great offers!
Jurassic Park: The Game - Just $9.99 Until January 2
Jurassic Park Visitor Map Poster
Jurassic Park InGen T-Shirt
Jurassic Park T-Rex Skeleton T-Shirt
Jurassic Park Logo Stencil T-Shirt
Jurassic Park Staff T-Shirt
Jurassic Park Logo T-Shirt
Dig up Jurassic Park: The Game and some awesome goodies to go with it at a discount before this sale goes extinct on January 2!
This discussion has been closed.