Contest Winners - Do Something Cool and Win Something Cool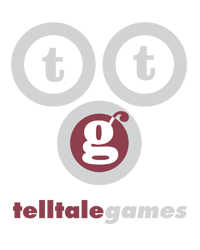 TelltaleGames
Telltale Staff
Well folks, the results are in for the "Do Something Cool and Win Something Cool contest (Read about the contest here)! We had some cool entries but alas, there can be only one winner - in this case Gabriel Hansen with his Jurassic Park: The Game artwork!
Gabriel's depiction of the tyrannosaurus' battle with Lady Margaret, the park's alpha triceratops, is a nice looking piece of hand-drawn art! Here's a picture of what he gets for his winning submission (yeah, we decided to throw some extra goodies in there including a hollowed out Barbasol can).
We also enjoyed Sara Winters' time-lapse video of her painting of Sam & Max!
Kurt Thingvold's collection of Telltale Games and Jurassic Park related loot is impressive! Big props for the skeletonized Max integrated into the Jurassic Park logo (actually done by Sara Winters as well)!
Congratulations to Gabriel Hansen for winning and to Sara and Kurt for their fantastic submissions.
This discussion has been closed.