The Walking Dead Announcements Coming Deadly Soon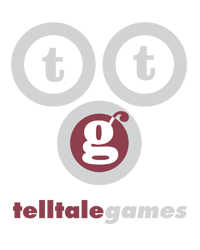 TelltaleGames
Telltale Staff
Members of our The Walking Dead dev team have just returned from Los Angeles where they went to show Robert Kirkman (the creator of The Walking Dead) and the rest of the Skybound team the state of the game. To put it mildly, they liked it. They liked it a lot!
Robert is so excited that we couldn't hold him back from tweeting about it; check it out here [LINK]. Someone in attendance at the meeting also took the photo of some of the game art pictured above. Hardcore fans just might be able to identify a key location from our game that's also a big deal in the comic books and show.
Like a pack of walkers following the scent of sweet human flesh, our game is relentlessly heading towards release. We'll have some special announcements very soon, so don't forget to sign up for alerts here [LINK] and be the first to know what's going on in the world of The Walking Dead.
Sign up to receive The Walking Dead updates now!
This discussion has been closed.