Law & Order: Legacies Episode 4 Now Available on iOS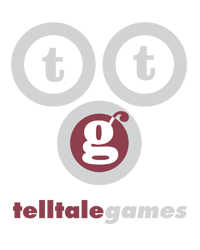 TelltaleGames
Telltale Staff
The detectives and prosecutors of New York City are back on the case today as Law & Order: Legacies - Episode 4: Nobody's Child is now available on the iOS!
When a young child turns up dead on New Year's Eve, Rey Curtis and Lennie Briscoe work overtime to bring the boy's killer to justice. Only your deductive skills can help them solve the case!
You can grab Episode 4: Nobody's Child right now in the Law & Order: Legacies universal app through in-app purchase for just $2.99 - if you've already purchased the multi-pack, just simply download and play! You can still purchase the multi-pack which includes Episodes 2-7 for $12.99 - a savings of $4.95 from buying each episode individually.
If you haven't yet picked up Law & Order: Legacies, the universal app is available in the iTunes Store for $2.99 - included in the initial app purchase is Episode 1: Revenge. Now's a great opportunity to get into the series that re-unites an all-star cast of characters from TV's top-rated and longest-running crime series, the Emmy award winning Law & Order franchise!
Stay tuned for more Law & Order: Legacies information, we'll have some details about the PC/Mac release coming soon!
Note: If you already own Law & Order: Legacies, re-start your iOS device to see the new content available for purchase. New purchasers of the Law & Order: Legacies Universal App will see this new content immediately.
This discussion has been closed.