Law & Order: Legacies - Now Available for PC and Mac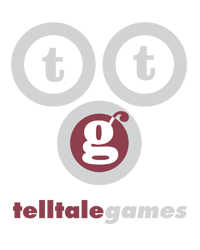 TelltaleGames
Telltale Staff
The hardworking New York City detectives and prosecutors have a slew of new cases to keep them up at night - Law & Order: Legacies is now available for PC and Mac!
Grab the full season of Law & Order: Legacies for PC and Mac from the Telltale store for just $19.99! Episodes 1-3 are available right now so you'll be able to download and play them immediately with the remaining four episodes coming soon!
Law & Order: Legacies features new cases that are "ripped from the headlines" featuring an all-star cast of characters from the Law & Order franchise including Rey Curtis, Olivia Benson, Lennie Briscoe and Jack McCoy!
We're very excited to bring the stories that have been available for iOS to fans playing on the PC and Mac platforms! Now's your chance to join detectives Curtis, Benson, Briscoe, Logan, and more!
This discussion has been closed.