Sam & Max - Beyond Time and Space Skids onto the iOS - Episode 1 Now $4.99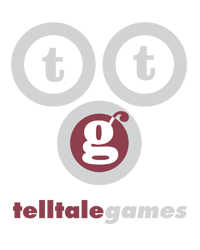 TelltaleGames
Former Telltale Staff
Fans of the Freelance Police can take their adventures on the go once again as Sam & Max - Beyond Time and Space: Episode 1 has landed on the iOS as a universal app! You won't have to wait too long to play Episodes 2-5 though - they're coming soon!
Along with delivering the classic Sam & Max story that takes the canine and rabbit-thingy duo from the North Pole to the Easter Islands, and beyond, each episode of the iOS version of Beyond Time and Space comes packed to the brim with new features! We've included a brand-new 3D menu interface, a full-featured sound board for you to create some crazy quotes from dialog spoken by your favorite Sam & Max characters, and a competitive version of the "Whack-da-Ratz" minigame where you can vie for the top score on the online leaderboards.
So grab your iOS device(s) of choice and download the universal Sam & Max - Beyond Time and Space: Episode 1 app now!
This discussion has been closed.