Law & Order: Legacies Episode 1 for iOS - Free For a Limited Time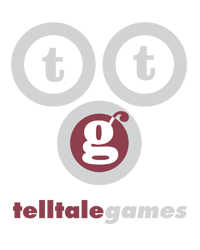 TelltaleGames
Former Telltale Staff
The verdict is in and the Law & Order: Legacies universal app for iOS has been set free without bail for a limited time - get it while it's on the lam! Included in your 'Legacies' app download is the first installment in the seven episode series based on the Emmy-winning Law & Order TV show! There really is no better time to hop into the series that re-unites cast members from throughout the long-running franchise's history.
After grabbing your free first episode of Law & Order: Legacies, make sure to nab the full-season "Multi-Pack" bundle that includes episodes 2-7 for $12.99 - a 30% savings from buying the episodes individually. The "Multi-Pack" is available via in-app purchase and is found on the Law & Order: Legacies episode select screen. You'll be able to download and play episodes 2-4 right away and automatically get access to the remaining installments as soon as they become available - very soon.
If you've been hankering for some criminal investigation and prosecution on the go (who hasn't?), Law & Order: Legacies for the iOS is a great way to get your fill! Just be sure to grab the universal app while it's free for a limited time!
This discussion has been closed.