Tales of Monkey Island - Episode 4 Sets Sail to the iPhone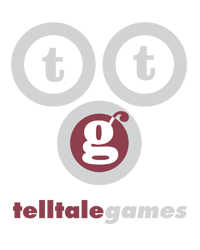 TelltaleGames
Former Telltale Staff
The seafaring escapades of Guybrush Threepwood and his friends continue on the iPhone as Tales of Monkey Island (or Monkey Island Tales as it's known there) Episode 4: The Trial and Execution of Guybrush Threepwood is now available in the iTunes App Store!
Guybrush is in over his head as he returns to Flotsam Island after the previous episodes' adventures and is sent to trial. With the threat of a death sentence looming over his head, Guybrush must use his wits to overcome the worst threat he's ever faced - due process!
You can grab Monkey Island Tales - Episode 4 for iPhone now for just $4.99! The previous epic episodes of Guybrush Threepwood's exploits are also available in the App Store here:
Episode 1 - Launch of the Screaming Narwhal - LINK
Episode 2 - The Siege of Spinner Cay - LINK
Episode 3 - Lair of the Leviathan - LINK
So go save Guybrush Threepwood from the hangman's noose on iPhone now!
This discussion has been closed.