Learn About Telltale's New Game Series The Walking Dead With the First Episode of Playing Dead, A Ne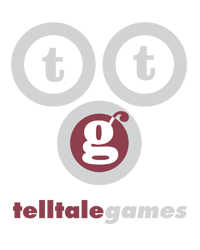 TelltaleGames
Former Telltale Staff
The dead are rising! To prepare for the zombie horde, we're hunkering down with stockpiles of new content about our upcoming game: The Walking Dead. The game, based on Robert Kirkman's award-winning comic book series, is about a world devastated by an undead apocalypse and the horrifying choices you're forced to make to survive.
As we head toward the launch of episode one of the game, we're excited to announce Playing Dead, a nine-part behind the scenes video series where our team and some special guests spill their guts about making the game.
Hosted by AJ LoCascio, the voice of Marty McFly in Back to the Future: The Game, Playing Dead offers a closer look at what fans can look forward to in The Walking Dead, join in question and answer segments exclusive to the game's official site, and see interviews with special guests including The Walking Dead creator Robert Kirkman and Gary Whitta, screenwriter for The Book of Eli, writer for Gears of War and story consultant for our game.

If you want to be one of the first to see Playing Dead along with future episodes as they're released, head over to our official The Walking Dead website and be sure to check back over the coming days as we add more new content and information.
We've also just released more brand new in-game screenshots from the first episode of The Walking Dead and posted them just after the break - click through to see them now![readmore]
This discussion has been closed.