Hail to the Chief! Max Elected Worst Video Game President By a Landslide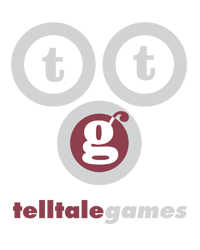 TelltaleGames
Former Telltale Staff
Running a country isn't an easy job but somebody's got to do it - in this case Max, one half of the famous Freelance Police! Commander in chief Max was just named the worst president in video games by the fine folks at GamesRadar in honor of Presidents Day, beating out some truly sinister characters even including a zombie!
Max may be responsible for saving the world many times over but that doesn't mean he can't run a country into the ground. Head over to GamesRadar to see how the anthropomorphic rabbit-thingy beat out the competition.
Abe Lincoln Must Die, the episode where Max becomes president is free for PC! Just direct your browser to the Abe Lincoln Must Die site to grab it!
This discussion has been closed.