Complete Your Monkey Island Tales iPhone and iPad Collection - Episode 1 Free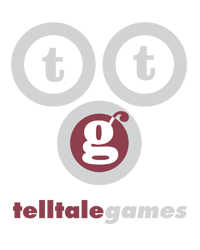 TelltaleGames
Former Telltale Staff
Avast ye mateys! The release of Monkey Island Tales - Episode 5: Rise of the Pirate God for iPhone is nearly upon us (it's coming very soon) and to celebrate we've set Episode 1 for iPhone and iPad free for a limited time! That's not all though, we've made completing your Monkey Island Tales collection all the easier - Episodes 2-5 on iPhone and iPad are just $2.99 each for a limited time! Episode 5 for iPhone will be included in the merriment when it hits the iTunes App Store!
There's not been a better opportunity for fans of the award-winning Tales of Monkey Island series to get the full saga on-the-go - complete your collection now!
Episode 5 - iPhone (Coming Soon) - iPad
This discussion has been closed.