Playing Dead Episode 2 Featuring Gary Whitta Now Available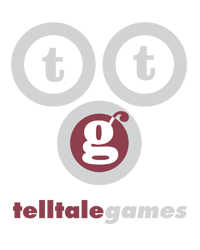 TelltaleGames
Former Telltale Staff
The dead have returned! The second episode of Playing Dead, the talk show developer diary series about our upcoming The Walking Dead game is out today - this entry featuring The Book of Eli screenwriter Gary Whitta, story consultant on our game!
Whitta, along with one of the game's lead designers Sean Vanaman, dig deep into the art of expanding Robert Kirkman's rich The Walking Dead universe in video game form. Decision making and the consequences of choices made by the player through the course of the game affect the game's overarching story are touched upon as well. This is an episode no fan of The Walking Dead can miss. Head over to the official The Walking Dead website to watch the episode now!
In addition to the new episode of Playing Dead, we've released some new screenshots from the game, one of which is pictured above! Check the rest of the newly unleashed images after the break here! [readmore]
The new episode of Playing Dead is available right now on the official The Walking Dead game website now - shamble over to watch it now. The next episode of Playing Dead, coming soon, features The Walking Dead creator Robert Kirkman an we'll reveal the game in action for the very first time! The first place to see it will be the game's official site, be sure to tune in!
This discussion has been closed.