Sam & Max - Beyond Time and Space Episode 3 Dances Onto iOS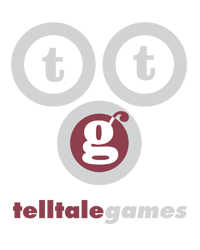 TelltaleGames
Former Telltale Staff
The Freelance Police are back at it in Sam & Max - Beyond Time and Space: Episode 3 - Night of the Raving Dead - out now on iOS!
Sam & Max face their most deceased dilemma yet as they journey to the zombie-infested city of Stuttgart, Germany! The tenacious twosome must work tirelessly to get to the bottom of the macabre machinations of an emo vampire...if they hope to have any chance of surviving his dance party for the dead.
Players on iPhone and iPad can grab the new episode of the classic Sam & Max adventure (a universal app) for just $4.99 - find it in the iTunes App Store!
This discussion has been closed.