Pre-Order The Walking Dead And Enter For a Chance to Let Us Kill You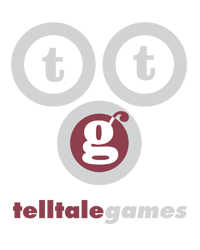 TelltaleGames
Former Telltale Staff
Pre-orders for our game based on Robert Kirkman's award-winning comic book series The Walking Dead have come to life! Pre-ordering at Telltale has always had its privelages and it's no different this time, though we're doing something a little bigger for this one! For the first time ever we're giving someone the opportunity to actually appear in our game...so we can kill you off!
A grand prize winner will be put into an episode of our The Walking Dead game as a human character and murdered gruesomely - only to be resurrected as a member of the undead and put down once and for all! Pre-ordering the full season of The Walking Dead for PC/Mac via the Telltale Games Store enters you into this deadly contest! For all the contest details, head over to our The Walking Dead pre-order page!
As well as being entered for a chance to be in The Walking Dead, pre-ordering the full-season pass nets you access to the pre-order exclusive Insider Forums where you can chat with the game's developers now and as the season goes on as well as get 10% off the season's full price - bringing the full season down to $22.49!
If you're really ravenous for Telltale's brains, if you pre-order The Walking Dead, for just $20 more you can get our "almost everything" pack which includes the full seasons of Back to the Future, Jurassic Park, Hector, Strong Bad's Cool Game for Attractive People, Sam & Max Seasons 1-3 and Puzzle Agent 1 and 2! That's a deal to die for!
Be sure to get your pre-order for The Walking Dead in and enter for a chance to join the cast of the game, get access to the exclusive Insider Forums, and get the full-season for 10% off!
This discussion has been closed.