The Law & Order: Legacies Season Finale is Now Available on iOS and PC [Updated]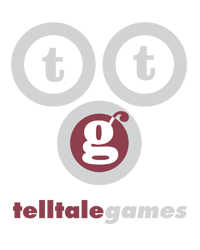 TelltaleGames
Former Telltale Staff
It's time to hear Law & Order: Legacies' closing arguments as the series finale, Episode 7: Resolution, is now available on iOS! Fans of the game series based on NBCUniversal's Emmy-winning TV show can finally find out what happens to Rey Curtis, Olivia Benson, Jack McCoy and all the rest of the game's all-star cast! Update: Now available on PC and Mac too!
In Law & Order: Legacies - Episode 7: Resolution, a New York City businessman is seen being pushed off of a bridge to his death during an anti-Wall Street protest (sounds like a "ripped from the headlines" story to me). Questions are raised when a suicide note mentioning a number of key pieces of evidence in the series' overaching plotline is found on his body.
It's time to finish the season! Law & Order: Legacies - Episode 7: Resolution is now available via in-app purchase as an individual episode for $2.99 or as part fo the Episode 2-7 multi-pack bundle ($12.99 for 6 episodes, a 30% savings over individual episode purchase!). Episode 1 is still free for a limited time, so be sure to head over to the iTunes App Store to grab it if you haven't already!
This discussion has been closed.