Meet the Survivors: Glenn and Hershel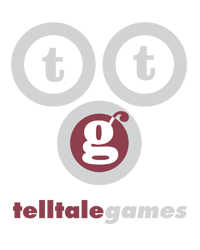 TelltaleGames
Former Telltale Staff
The Walking Dead's release is nigh and we want to make you privy to more information about those lucky (or unlucky) enough to be alive after the world is overtaken by the undead. This time, we're profiling a duo of characters that fans of Robert Kirkman's comic book series will recognize.
Click the images for larger versions.
Glenn is a likeable and resourceful guy that's always willing to help when he can - even at expense of his own safety. After not being able to get in touch with his family, Glenn hightails it to Atlanta where he will one day meet Rick Grimes.
Hershel is an old-fashioned man that's suspicious of outsiders and skeptical of the reports that the world has fallen to the undead. He's a little hard to read, but holds his family and their well-being close to heart. Hershel, and his farm, will bear witness to a series of events that affect the lives of many others.
Want to join the ranks of the game's cast? You'll want to pre-order The Walking Dead for PC/Mac now to be entered for a chance to win a part in the game...only for us to kill you off and become a member of the undead...and kill you again! (Pre-Order Now)
Keep your eyes peeled for more information about The Walking Dead, coming soon!
This discussion has been closed.