First Episode of The Walking Dead Seeing Great Critical Acclaim!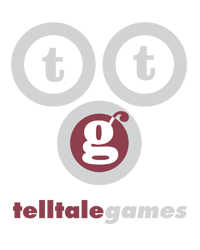 TelltaleGames
Former Telltale Staff
The Walking Dead is out of the gate on PC, MAC, Xbox LIVE Arcade and PlayStation Network, and the critics are already getting behind the first episode of the season, 'A New Day,' with high praise!
Early critical response to Telltale's first episode of the series has gathered an intensely positive reaction from gaming critics across the web. In their review, IGN.com awarded the episode an Editors' Choice nod, saying, "'A New Day' is one of Telltale's finest games," also stating, "...This is a deeply personal and emotional experience, and that's why it feels so right as a part of this franchise." The site continued to claim, "…The Walking Dead Episode one has just about everything fans could want."
Other critics also continued their praise, with Official Xbox Magazine also awarding the episode an Editors' Choice with a 9 out of 10, saying the episode was, "Slam-bang entertainment," adding that, "Everything just feels right" with its "Striking art style and cinematic presentation."
Gaming site Polygon also gave the game an impressive 9 out of 10, saying, "With choices that matter and intensity to spare, Telltale Games delivers one of its best efforts to date." They continued to say, "...the first episode of The Walking Dead held me in as I was thrown from one story-twisting, heart-stopping conflict to another, disaster threatening if I looked away from the screen even for a moment." The reviewer also claimed the episode was, "...one of the most intese gaming experiences in my recent memory," and that, "So many games have teased a truly "interactive" narrative, but I can think of none that have delivered this well."
To kick off the launch of the first episode this week, Telltale games also released an all-new trailer, focusing in on the story of Lee Everett as he begins his chance at redemption in the first episode amid a world over-ridden by an undead apocalypse bringing out both the brightest and the darkest sides of humanity.
Check back soon for more details on The Walking Dead and also, don't miss our exclusive content and giveaways on GameTrailers, as we've been chosen as the official Game of the Week!
This discussion has been closed.