Tales of Monkey Island Gets a Visual Upgrade on iPhone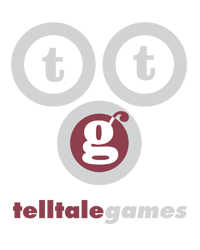 TelltaleGames
Former Telltale Staff
Guybrush Threepwood and his friends have never looked better on the iPhone as a visual update for Tales of Monkey Island has just set sail. The full season has been visually upgraded with Retina support (on iPhone 4 and 4S) - facing off with LeChuck looks crystal clear!
The difference between the previous version and the upgraded version is clear (as evidenced in the images above)! Also, now's a great time to get into the classic Telltale series on iPhone as, for a limited time, Episode 1 is free and Episodes 2-5 are just $2.99 each - 40% off their regular price!
Get the visually upgraded Tales of Monkey Island on iPhone now!
This discussion has been closed.