Playing Dead Episode 4 Ready For Your Consumption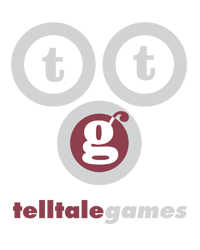 TelltaleGames
Former Telltale Staff
As we prepare for the second episode of our game based on Robert Kirkman's The Walking Dead and lead into E3 (just two weeks away), we've unleashed a brand-spankin' new episode of Playing Dead for you to feast upon!
In Playing Dead: Episode 4, The Walking Dead designers Sean Vanaman and Jake Rodkin chat about some spoilery details from Episode 1 of the game and let slip a bit about what's coming in Episode 2 - Starved for Help!
So get to watching Playing Dead: Episode 4 now!
This discussion has been closed.