The Walking Dead - Episode Two Coming This Week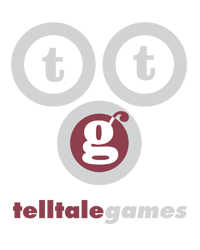 TelltaleGames
Former Telltale Staff
Hey everyone! We couldn't absolutely confirm it until now but we're excited to announce that the undead shall rise again soon as The Walking Dead: Episode Two - Starved for Help launches this week!
Fans playing The Walking Dead on Xbox 360 will be able to grab Episode Two - Starved for Help as DLC from within the Episode One menu via the Xbox Live Marketplace for 400 Microsoft Points tomorrow (Wednesday, June 27)!
Is the PlayStation 3 your The Walking Dead consumption device of choice? North American players be surviving the unforgiving world of The Walking Dead this Friday, June 29, when Episode Two becomes available within the game's menu via the PlayStation Network! We'll have a release date for the European PSN soon! Stay tuned!
If you're enjoying The Walking Dead on PC, prepare to be readmitted to the bleak world of the living dead this Friday!
Starved for Help launches this week - hope you're hungry!
This discussion has been closed.